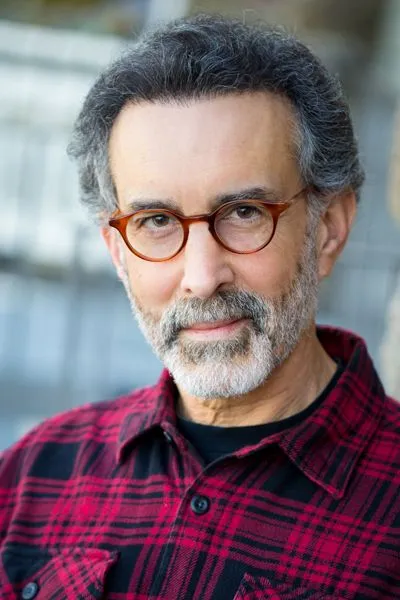 Stephen J. Ducat, N.D., Ph.D., is a naturopathic doctor and clinical psychologist, licensed in both professions in California and Oregon. He obtained his ND from the National College of Naturopathic Medicine in Portland, Oregon, and received his PhD from the Wright Institute in Berkeley, California. Dr. Ducat is also a certified psychoanalyst who graduated from the Psychoanalytic Institute of Northern California (PINC). In addition, he obtained his certification in functional medicine from the Institute for Functional Medicine. In 2016, Dr. Ducat trained with Dr. Dale Bredesen and became certified in his protocol to treat cognitive decline and dementia.
Specializing in integrative mental health, his aim is to bring together the best of a relational approach to psychodynamic psychotherapy and psychoanalysis with a functional and natural medicine orientation to neurochemistry. He believes that by simultaneously attending to how patients metabolize the world psychologically as well as nutritionally, psychiatric conditions can be addressed in the most holistic manner possible.
On the medical side, in addition to his naturopathic medical training, Dr. Ducat is certified in First Line Therapy, a comprehensive, evidenced-based life-style modification program designed to treat the mental and physical effects of disordered metabolism and excessive visceral body fat. Committed to remaining current on the latest clinical and basic science research pertinent to natural medicine and integrative mental health, he regularly attends seminars and conferences sponsored by a wide range of continuing medical education providers. Dr. Ducat has served as the chief clinical advisor for Mevident, a company that offers an integrative health IT platform that enables practitioners and patients to communicate and work together within a collaborative wellness model, based on the principles of functional medicine.
Here
you can find an in depth discussion of those principles, as well as their relevance to the practice of psychology.
With regard to the psychotherapy component of his work, Dr. Ducat has been treating couples as well as individual adults for over 20 years. Prior to his formal psychoanalytic education at PINC, he spent three years in a couples psychotherapy training program sponsored by the Tavistock Institute of London.
Here
you can find an article he wrote for Huffington Post that offers an unusual take on one of the most common complaints of long-standing couples -- boredom.
In addition, Dr. Ducat studied a psychodynamically-oriented approach to EMDR (Eye Movement Desensitization and Reprocessing) with Dr. Laurel Parnell, one of the world's most experienced teachers of this effective approach to trauma treatment.

Here you can listen to an interview Dr. Ducat gave to Shrink Rap Radio, in which he engages in an in-depth conversation about his approach to the integration of psychotherapy and naturopathic medicine. (Just click on the play icon below the text on the left.)

Dr. Ducat lives in Bend, Oregon with his family, where he runs the trails with his trusted canine collaborator, Riley.